Inside Sales / Rental Dispatch
CAREERS
---
This is an inside sales position for a heavy equipment sales and rental company. This position is considered the Company's front line of contact with the customer and understand customer equipment needs, negotiate terms and pricing and place orders. Combination of office environment and warehouse; sitting at a desk and working at a computer, but also checking on machines to make sure that they are the correct units ordered and placed on contract. Must wear shirts with company logo, long pants/blue jeans, and hiking or work boots.
High-level confidentiality required for access to company pricing information not commonly known outside the Company.
Specific Responsibilities:
Focus on developing overall knowledge of the Company and all products and services.
Processing rental quotations, reservations, and contracts in compliance with Company policies.
Create a positive and consistent customer service experience.
Process rental quotations, reservations, and contracts in compliance with the company policies.
Accurately capture all information (required or additional) pertaining to a complete reservation.
Communicate to a customer any terms/conditions applying to a request.
Accurate use of Company computer systems including, but not limited to, Point or Rental and ACT (internally developed program).
Identify and qualify an equipment request to ensure it will suite the customer's requirements.
Negotiate prices on equipment rentals in accordance with pricing policies and procedures.
Coordinate with all inside and outside staff to ensure customer satisfaction.
Communication Requirements:
Communicate with customers to coordinate necessary repairs or maintenance on their equipment.
Is a liaison between the sales department, customers and mechanics to meet delivery and other deadlines.
Source aftermarket parts and negotiate costs with vendors.
Communicate effectively with Shop and Company employees.
Computer Requirements:
Must quickly master Point of Rental Software.
Must have or quickly develop use of Excel, Microsoft Word, G-mail email/calendar systems and the use of the Internet. Overall efficiency with computer systems is essential. Knowledge of the computer system; ability to learn and use company programs is essential.
Required Skills:
Excellent oral communication skills for constant effective internal and external communication. Speaks clearly and persuasively in positive or negative situations. Diffuses situations for a positive outcome.
Extreme organization and attention to detail in all facets of the position. Maintains consistent organization throughout each process.
Ability to understand and effectively communicate the Company's capabilities.
Ability to perform detailed operations while maintaining the overall big-picture goal.
Demonstrates accuracy and thoroughness and monitors own work to ensure quality.
Excellent interpersonal skills. Demonstrated ability to lead people and get results through others while functioning as a strong team player.
Can develop/follow strategy and planning with an ability to think ahead, while maintaining current operations.
Problem analysis and problem resolution at both a strategic and functional level.
Ability to read, analyze, and interpret documents. Ability to respond effectively to sensitive inquiries or complaints.
Excellent organization evaluation and priority setting skills with the ability to manage multiple tasks simultaneously. Must prioritize and plan work activities to use time efficiently.
Ability to learn quickly. Reasoning ability to apply common sense understanding to carry out instructions. Effectively deals with problems involving several variables in typical situations.
Adapts to changes in the work environment, manages competing demands and is able to effectively and appropriately deal with changes, delays or unexpected events.
Interpersonal skills and behaviors for positively dealing with others with a range of moods and behaviors in a clear, tactful, congenial, personal manner so as not to alienate or antagonize.
Demonstrates dependability; solicits feedback to improve performance.
Required Background:
Experience in a position encompassing demonstrated successful organizational skills.
Sale experience preferred.
High School diploma or GED required
Associate's degree or higher preferred
Valid, clean, New York State driver's license
Familiarity with various types of construction and industrials tools and equipment
Physical Requirements Essential for Effective Job Performance
Speech and hearing sufficient for effective and constant in-person and telephone communication.
Vision sufficient to maintain a New York State Driver's License, and to accurately read a variety of documents in a variety of formats.
Full range of motion to walk or move safely through the shop. Must be able to lift, push, pull, walk, stoop, reach in all directions to move freely and quickly within any area.
Finger manipulation and hand coordination for constant computer use.
Ability to wear any required safety equipment.
Ability to sit for extended periods of time.
Ability to work in various temperatures.
Other responsibilities may be required to support business needs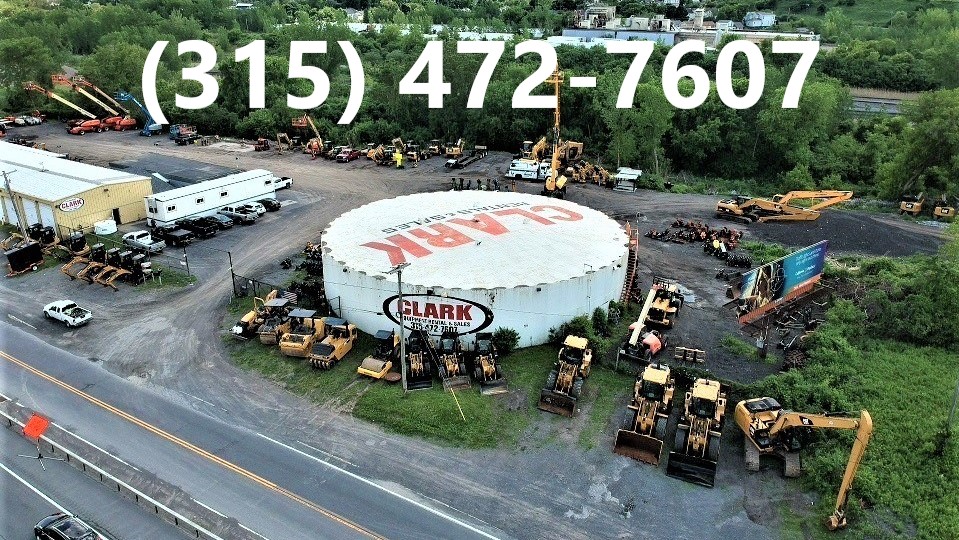 Clark Equipment is a growing business that is looking to add enthusiastic team members to meet the needs of our expanding customer base.
How To Apply
The easiest way to apply is through our online application form.
You may also download our employee application pdf, fill it out, and send it with your resume to Anne at HR@clarkrents.com.
Application Disclaimers
All individual applicants for any of the open positions at Clark Equipment are applying in confidence. Clark Equipment is an Equal Opportunity Employer.